Artwork currently showing
Click on the thumbnails for a closer look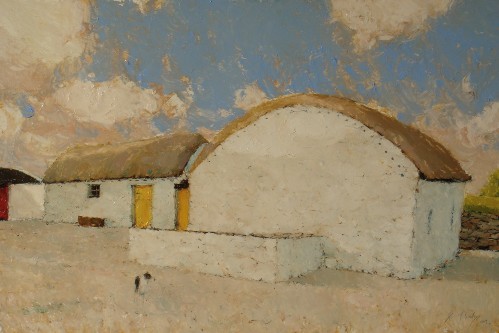 Gavin McCandless
Artist profile
Born 1976 - County Antrim

Gavin studied a BA in Visual Art at the Univeristy Of Gloucester, Cheltenham and has since become a renowned painter. Gavin has exhibited at the Royal Ulster Academy Belfast, Boyle Arts Festival and the R.H.A. Dublin.

His upbringing was centred in and around the countryside which has greatly impacted on his work. The Antrim Coast and Sperrins have been a continuous source of inspiration, as well as Connemara, Donegal and Kerry. The peace and tranqulity of the rural landscape is captivated in many of his paintings which reflect the beauty of Ireland from its North Coast to its most western regions.

Collections:
DFP (NI)
OPW (Ireland)
Joint touring exhibition "Across Boundaries"