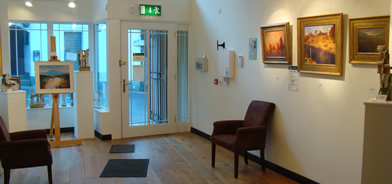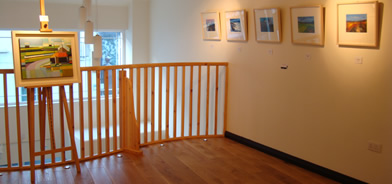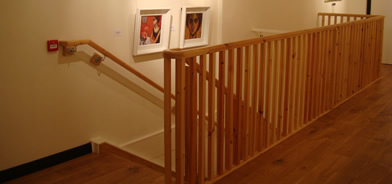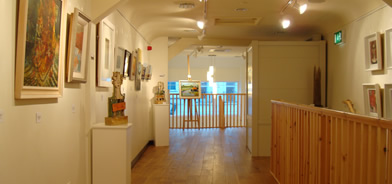 The gallery
About McKenna Gallery
The gift of art awaits you at McKenna Gallery, Omagh. Nestled in the Castle Street area of the town, on the banks of the Strule River, close to local churches, businesses, stores, and the art centre, this state-of-the-art gallery celebrates its third anniversary this Autumn.
Owner, Mr Paul McKenna, created this amazing place to showcase the best in collectable fine Irish art. This exquisite gallery, which boasts the very latest in lighting and display systems, is the perfect, complementary space for its wonderful works of art, displayed over two floors, with an all-access lift and curved mezzanine area. McKenna Gallery has been described as one of the most beautiful places that its customers have ever had the chance to explore and experience.
Since opening its doors in 2008, the gallery has hosted a series of successful solo and group exhibitions by the fine artists it represents. Works have been purchased in-house and on-line by both private and public clients alike, including a recent selection of paintings being purchased by The Office of Public Works, Dublin. Customer feedback has stated, time and time again, how fortunate and enriched people in this locality and in the West are to have an amazing gallery such as McKenna Gallery in which to peruse and purchase highly-collectable, perfectly-displayed, reasonably-priced, fine Irish art.
Last year, McKenna Gallery proudly sponsored the Gold Medal Award in the Royal Ulster Academy (RUA) for the Best RUA Member Artist and is delighted to sponsor this award again this year.